Avenue South West shopping mall identity
A new shopping mall for modern people in Moscow. Futuristic design turns shopping in the mall into a true adventure.
Our inspiration and the concept basis has been the mall's interior. Stylish colour range, lines, curves, dynamics, shopping excitement and amusement diversity — everything is reflected in the АVENUE SOUTH WEST logotype.
To save readability of the logotype and avoid dapple and blurred outlines, we have decided to add colour only in particular elements of inner outlines. As a benefit of the decision, the logotype got a unique print and increased brand recognition.
In addition, we have developed a cyrillic version of the logotype.
The logotype looks great on the mall's building. Bright lines are used as additional elements to attract attention.
We have also created mediums with a brand mark, a logotype and recognizable graphics on top.
To print out some of the elements we have used a hot stamping method and metal cladding.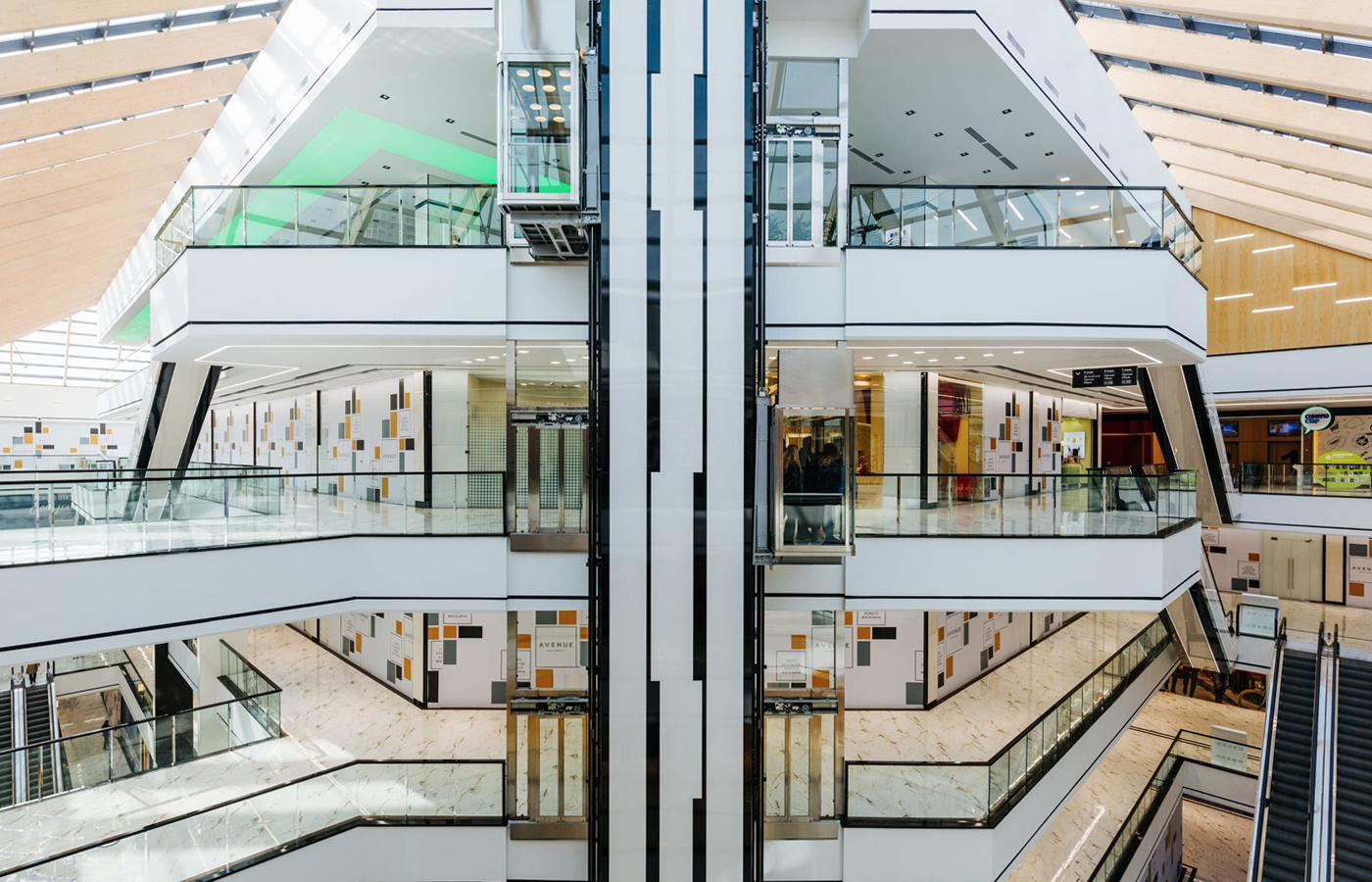 Convenient planning and engineering solutions, modern design and technical facilities of the mall provide customers comfortable stay in the complex.