Evolution investment platform apps design
Platform allows you to invest in bonds. You only specify the amount and Evolution selects for you the most profitable offers with the maximum interest rate.

For many of us the smartphone has successfully replaced the computer. This let us to design the "Evolution" application completely repeating the functional side of the web version.
Registration
You can register through the app yourself, or download an application form at the State Services website. Regardless of the chosen way, the registration process will not take more than five minutes.
Successfully registered, the user is invited to watch the tutorial to learn the basics of the application.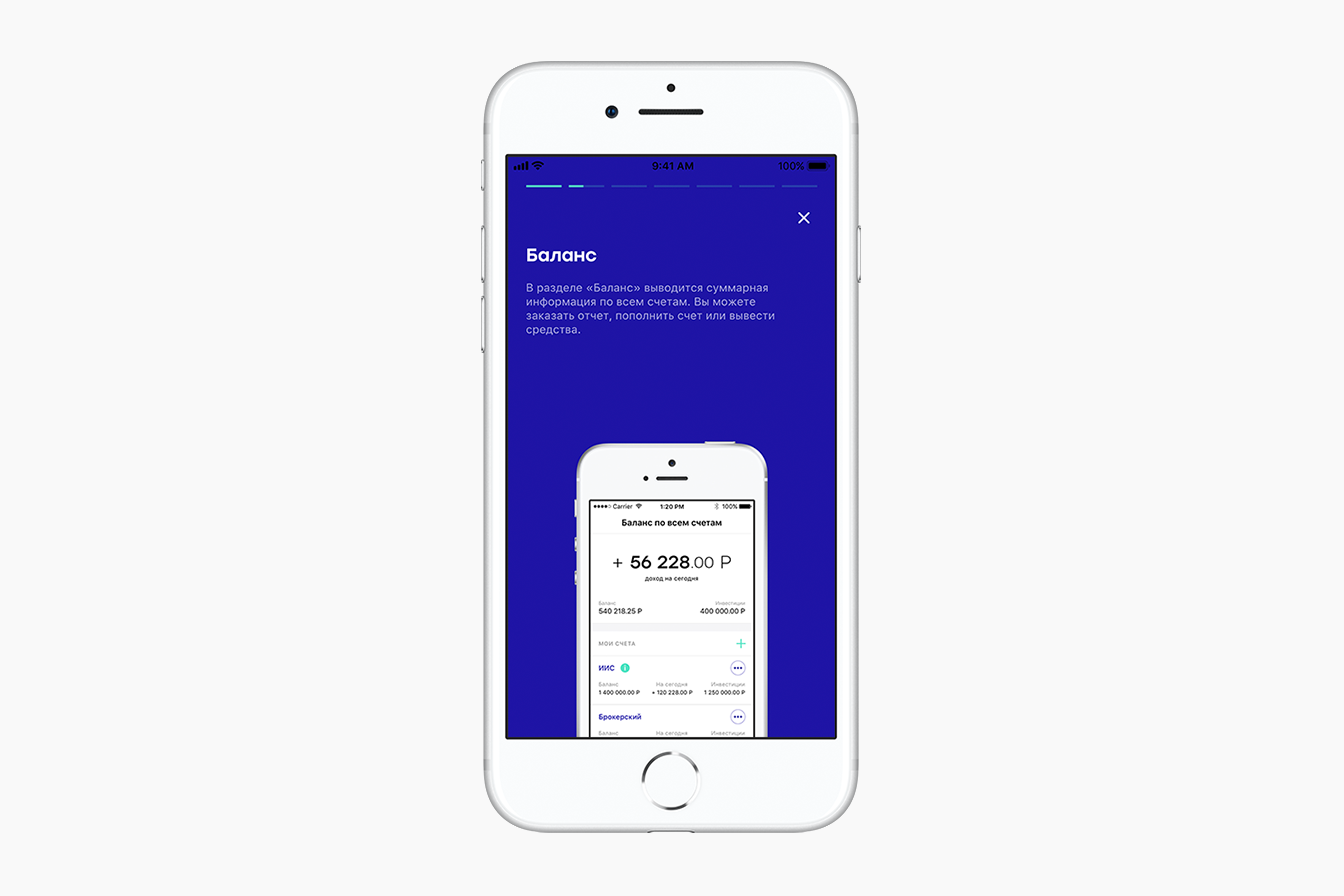 Balance
In order to start investing, the user is asked to top up the balance through the Sberbank online, bank transfer or with a bank card.
Investment
Making an investment is easy — you are required to enter the amount you are willing to invest and let the system do the rest. It will analyze the exchange to offer you the most profitable options, taking into account liquidity.
It is essential to the app to help you make the right decision and choose the most favorable investment term.
List of investments
All information on open investments is displayed on the main screen. Watch your income growth in real time!
Investment card
The detailed information on investing tools is provided in the investment card. The schedule of interest payments clearly shows the income volume and helps to plan the future budget.
Services diversity
Follow the growth of your income across all accounts, view and order reports on your earnings, open new accounts, top up or withdraw funds from your account.
Evolution is simple enough to let users quickly master the tool and multiply their means. Required as little as entering the amount, select the term and click the "Invest" button.

The app is available for iOS and Android users.