Chelindbank website
Chelindbank — the largest bank in Ural with 25-year history.
The homepage contains all the necessary information to start working with the bank.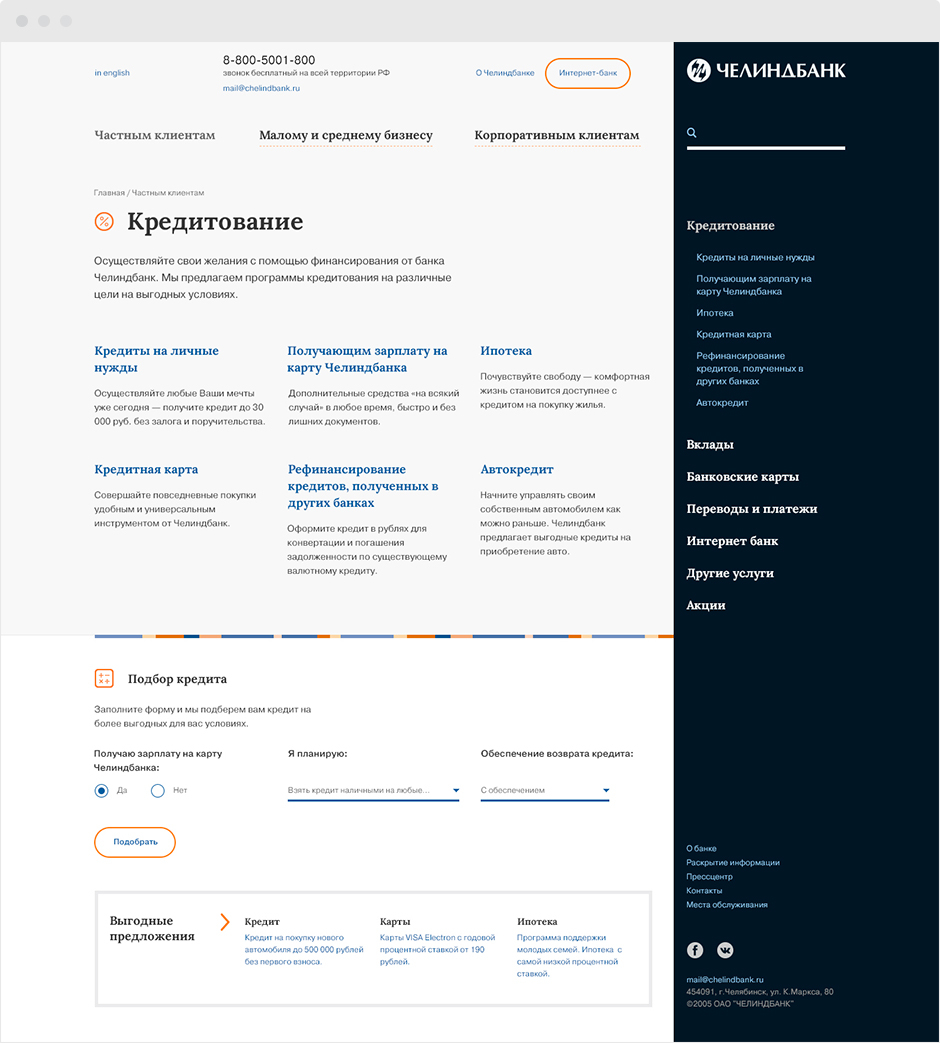 The amount of graphics on the website is kept to a minimum to avoid distraction.
The website is adaptive, keeping all its functional on each mobile and tablet device.
We have also designed a set of content publication rules. The document represents detailed description of content design principles in particular situation. That makes new material publication less complex and allows to keep corporate identity.