Following up Klientsky Bank's design concept development, we have created the bank's 'handbook', which is essentially a booklet advertising the bank's services.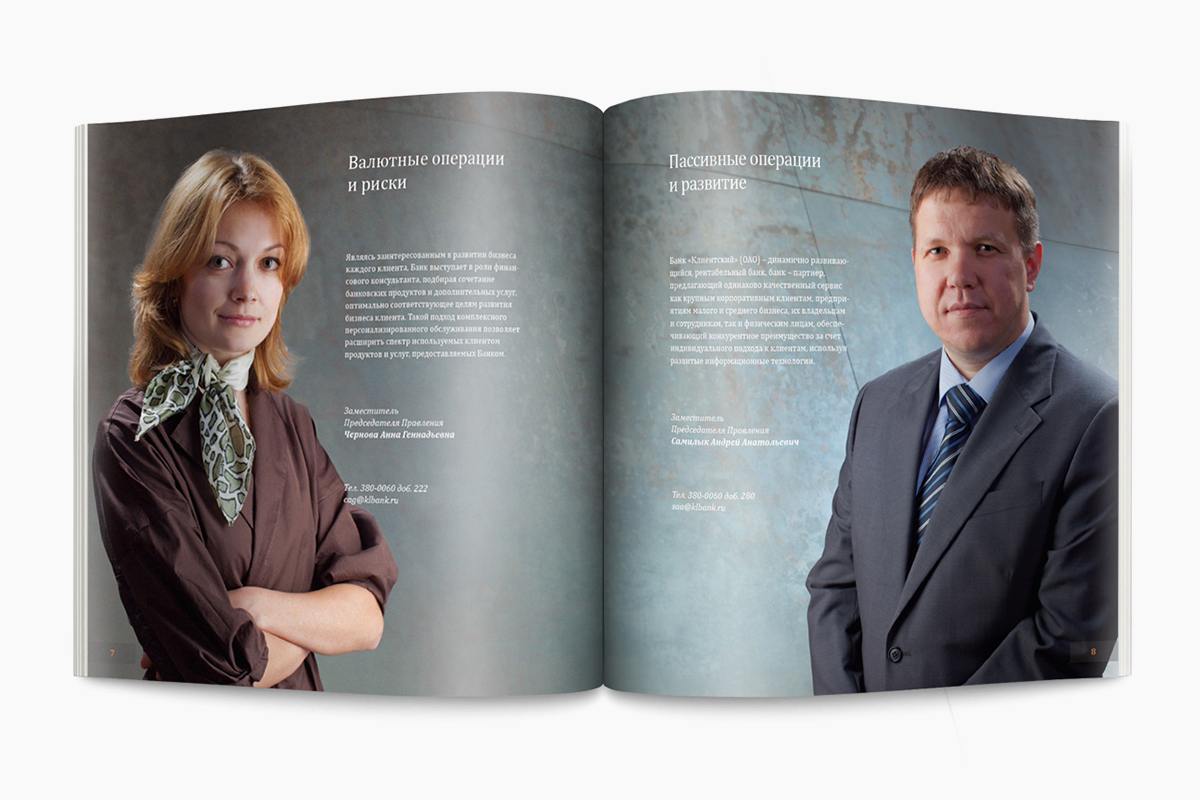 Each service description page features a photo of the head of the specific department providing those services. It gives the bank's relationships with its client a personal touch.
Attention to every detail
A professional photo shoot of the bank's interior and its employees has been made with this express purpose in mind.
An individual spread is dedicated to all the bank's branch locations. The affiliates are located in Russia's central and eastern areas.