Aerobia apple watch app
Aerobia is the first sport tracker in runet that allows users to record their workouts, analyze their results, write reports and communicate with people within the community.
Apple Watch is a brand new and revolutionary Apple product, which is due to be launched in the spring, 2015. This watch is perfect for all sport and fitness enthusiasts because it enables tracking of a workout without taking the mobile phone out of the pocket.

We have developed the concept of the Aerobia sports tracker for the Apple Watch.
The application was initially made for mobile phones. Now it is adjusted to fit the face of the Watch but still provides access to all the necessary facilities.

The application features more than 50 different sports. Each of them has its own settings, which allows users to track speed and distance in real time.

When it comes to the sports where speed or distance is not important (i.e. gym training) the time spent and calories burnt are instead counted.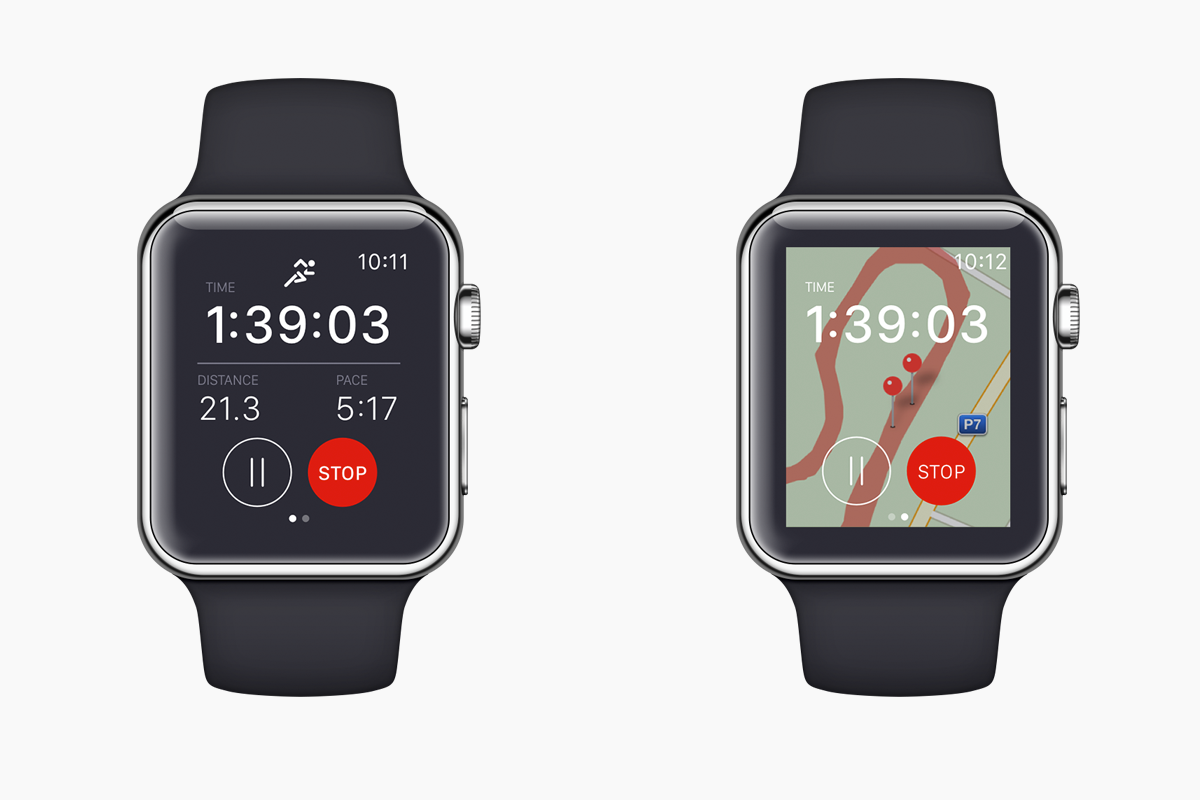 By just swiping the screen users can see the area's map and route trail. While switching between the screens all the important information stays in place.

The order of the digits' display can be manually customized.
The animation of the elements and switching between the screens is based on the Apple interface principles.
This interface is just a concept of the mobile sport tracker application. New elements for analyzing the fitness activity will be added to the functions as and when necessary.